Seaweed for climate impact
Seaweed is part of the solution for climate change. It is one of the most versatile and sustainable crops to grow. Especially when we make smart use of space at sea by building multi-use seafarms. They include wind turbines, seaweed cultivation, shellfish and floating solar panels: the optimal synergy of nature, food and energy on the North Sea. By combining the power of each element, we aim for high climate impact.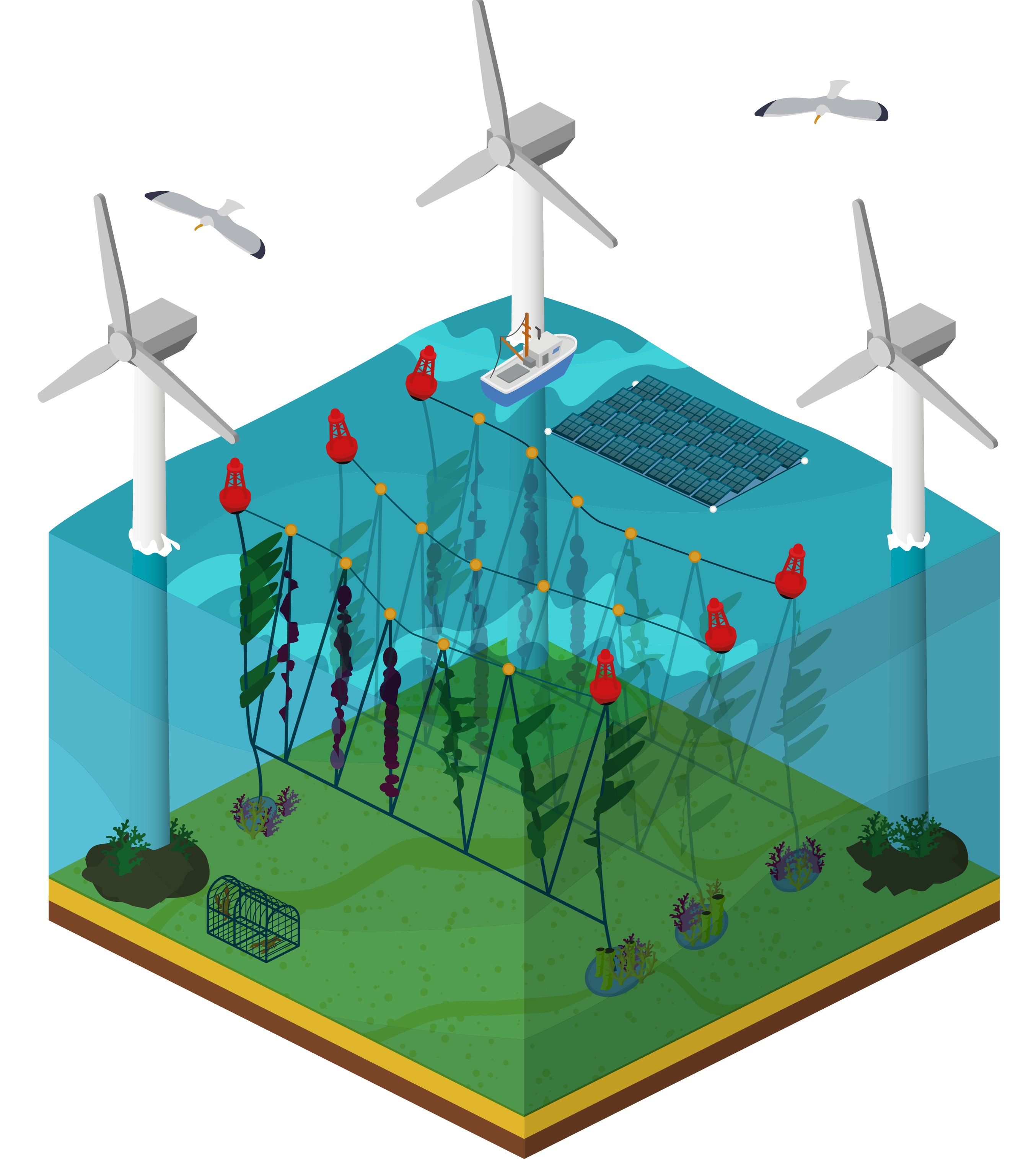 Our ambition
In the year 2030, 25% of the Dutch wind parks facilitate multi-use sea farms (which comes down to 400km2), yielding approximately 10 million ton of fresh seaweed per year.
How do we get there
Working towards a greener world may sound simple, but is quite complex. There are many different stakeholders and various forces at play. In our efforts, our community of Farmers is a crucial element. This community keeps us on our toes and connected to all different aspects of the seaweed sector. It consists of seaweed breeders, marine contractors, wind park operators, governmental organisations, investors, designers, researchers, seaweed farmers, retailers and many more.
With this community we are aiming to build critical collaborations which drive and create value: business wise and resulting in reducing CO2 . This way we work towards a commercially and environmentally viable European seaweed sector.
Currently we are demonstrating and validating the potential and the impact of our short term goal: by 2023 we want to have 160ha of seaweed farms up and running in the North Sea. Based on a viable business case and, as a result, harvest 1,000 tons of seaweed. Read more here about North Sea Farm #1.