climate impact with seaweed
Seaweed is part of the solution for climate change. It is one of the most versatile and sustainable crops to grow. Especially when we make smart use of space at sea by building multi-use seafarms. These include wind turbines, seaweed cultivation, shellfish and floating solar panels: the optimal synergy of nature, food and energy on the North Sea. By combining the power of each element, we aim for high climate impact; both at sea and through seaweed applications.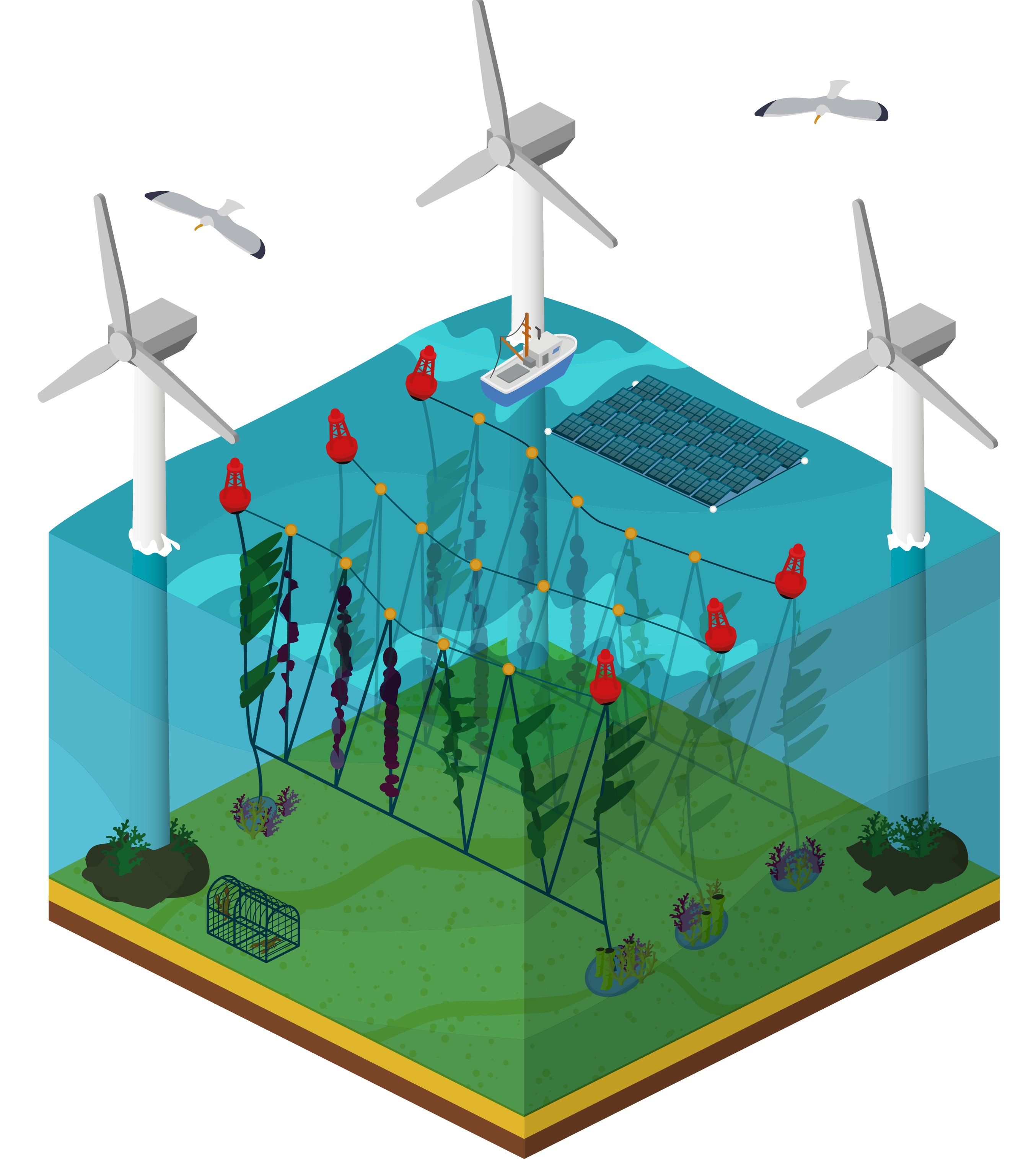 Our ambition
North Sea Farmers is a membership-based foundation for the seaweed sector, working in the entire value chain. NSF facilitates knowledge exchange on sustainable seaweed cultivation, production, marketing, education, policies and research, and initiates joint investment projects. Our activities are focused on but not limited to the North Sea.
How do we get there
We are committed to accelerate and strengthen the impact-driven seaweed industry. And our team is highly motivated to make seaweed a main stream option for countless applications. We:
explore, develop and promote seaweed cultivation and applications, with a focus on Europe;
advise members and partners about legal, financial, technical and marketing issues;
represent the sector in policy, advocacy and standardisation processes;
facilitate and implement demonstration and research projects;
build communities and partnerships, informing and educating members, partners and the public.