Join Us
Join a community that's committed to sustainable and innovative seaweed solutions. North Sea Farmers offers you a dynamic platform for inspiration, knowledge exchange, and network expansion. Here's what you'll gain as a member:
INSPIRATION, KNOWLEDGE EXCHANGE AND AN EXPANDING NETWORK
Sector Sessions
Participate in thematic work groups organized 6-8 times per year to address cross-company dilemmas.
Networking Events
Join our larger networking events twice a year featuring inspiring guests, presentations, and workshops.
Solid Knowledge Base
Exclusive access to a wide range of resources:
Online knowledge base with articles, presentations, and documents. Topics include seaweed cultivation, certification (NEN/CEN), subsidies, project management, and more.
Member Consultancy
Direct support with questions or issues.
Match-making within our network for structural operational support.
Monthly Newsletter
Stay updated with our monthly newsletter, featuring news from members and the sector.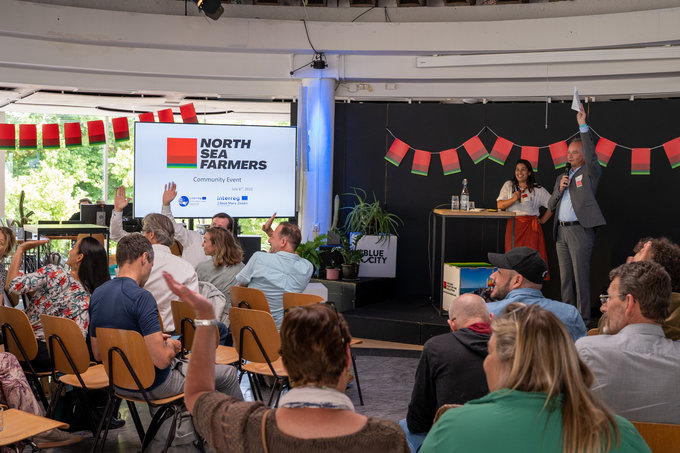 LOBBY AND STAKEHOLDER MANAGEMENT
We actively represent and advocate for the sector through:

Involvement in multiple stakeholder groups, steering committees, and advisory boards. Policy input to governments, research institutes, and related organizations.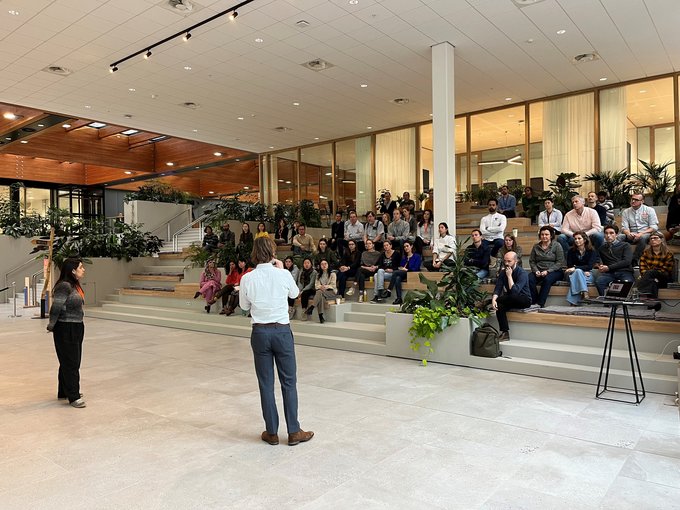 Every aspect of the seaweed value chain is represented in the community: an extremely wide array of interests, activities and challenges. As North Sea Farmers we can help you understand the value chain and who is doing what. Our network extends as follows:
More than 100 paying member organizations, including:

Over 40 internationally operating companies
Almost all Dutch wind farm operators
Universities and knowledge institutes

Over 1,000 stakeholder contacts in Europe
EU and Dutch governmental and regulatory stakeholders
Nature, fishery and aquaculture NGOs
Standardisations & certification committees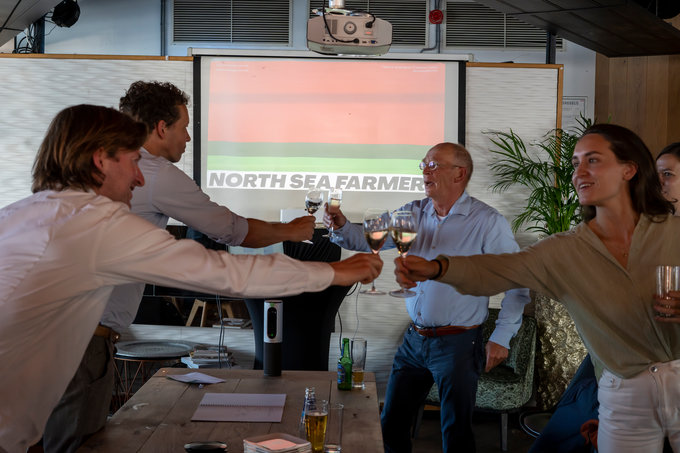 Your annual fee grants you and your team full access to all member benefits and supports the seaweed sector. Fees vary based on your organization's size.
Rates for 2023:
Micro-Company (<10 employees): €495 p/year
Small Company (<50 employees): €1,400 p/year
Medium Company (<250 employees): €3,250 p/year
Large Company (>250 employees): €7,000 p/year
NGOs receive a 25% discount.
Invest in the seaweed sector and enjoy exclusive member privileges.
We look forward to welcoming you to our community!