Back to all members
Deltares
Enabling Delta Life
Deltares works worldwide on smart innovations, solutions and applications for people, the environment and society.
Main activities
Deltares is an independent knowledge institute for applied research in the field of water and subsurface. Deltares is developing knowledge regarding the quality of soil and water systems and making that knowledge available through model and information systems for policymakers, managers and users. The system knowledge is also being used for sustainable natural solutions as an alternative to the traditional hard hydraulic engineering approach, for technological innovations to improve the protection of water on soil systems, and for the exploitation of ecosystem services. Moreover, Deltares has developed ecosystem models that can both be used to ascertain the local production carrying capacity for seaweed (how much can you produce given the local environmental conditions), the ecological carrying capacity for seaweed (i.e. how much can you produce without having a negative impact on the environment) and also how can seaweed be combined with other types of aquaculture (e.g. mussel farming or fish farming) to increase yield and reduce environmental impact.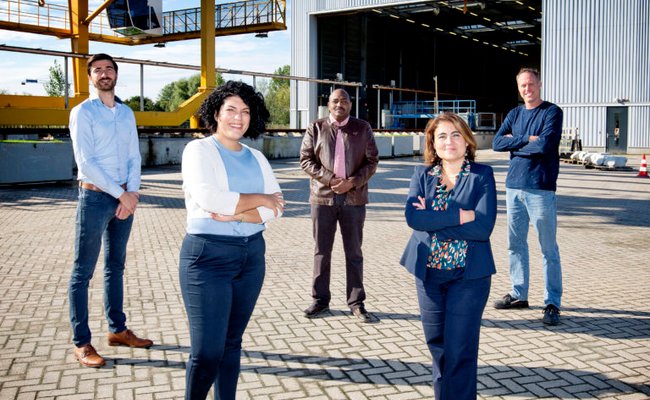 United, Impaqt
The UNITED project aims to promote the multiple uses of the oceans by launching demonstration projects. In doing so, many technical, regulatory, economic, social and environmental requirements and effects are thoroughly examined.
Within the Impaqt project a remote, intelligent management system was developed that monitors an aquaculture, or sea farm, from a distance. Special sensors measure the conditions at sea and communicate with the management system.