New Year's Celebration at Muzee Scheveningen
2023-01-10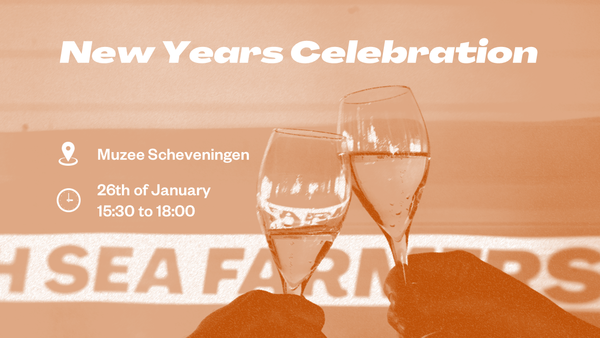 As appreciated members of North Sea Farmers we are all working towards a sustainable, healthy and circular seaweed sector. Working together we will get us further and to underline that we would like to start the year together with you all.
Therefore, we would like to start the year with a New Year's Celebration at Muzee Scheveningen on Thursday the 26th of January.The party will be combined with the sparkling new exhibition called Weed. For you as international members, there's also a short online program included especially for you. Members already recieved an invitation. If you didn't recieve any, please contact us.
Look back and forward
We would like to use the occasion to look back at the highlights in the seaweed sector of the past year with you but also look forward to all the chances and possibilities 2023 holds in stock for our sector! We really hope you can join for a meet-up with fellow members, some drinks, finger foods and a stroll through the exhibition.
The exhibition Weed tells the story about people who believe in the 'crop of the future': Weed. These are artists, designers and entrepreneurs who are inspired by this 'superhero from the sea'. Some of your fellow members will be sharing their stories: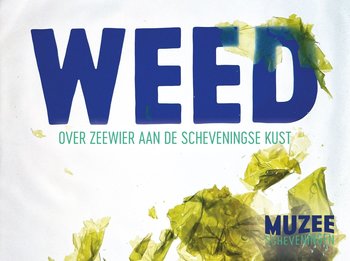 Seaweedstories at the exposition
Marjanne Cuypers (BlueBlocks) tells us why she used the harvested seaweed of the Wier&Wind project as a bio-ingredient to make building blocks. You will learn more about designer Nienke Hoogvliet (Zeefier), who has been working on the perfect recipe for circular textile dyes from seaweed. Joost Wouters (The Seaweed Company), explains why he gave up his job to become a seaweed farmer. Also displayed are pictures of the photographer Jurriaan Brobbel, who captured the seeding and harvesting of seaweed during the Wier&Wind project.
About Muzee Scheveningen
Muzee Scheveningen – traditionally a local fishing museum – investigates in WEED how the future of the coastal town can look like. Where a career in fishing used to be self-evident, that is now no longer the case. And because twelve kilometers from the coast the test site of the North Sea Farmers held a pilot of a future seaweed farm, they dare to ask themselves the question: Could seaweed perhaps take the place of fishing in Scheveningen?