Join the Sector Session 'Can we use seaweed-based plastics to replace SUPs in Europe?'
2023-09-28
At Thursday 12 October we organise the fact-finding Sector Session on single-use plastics (SUPs): 'Can we use seaweed-based plastics to replace SUPs in Europe?' The session is for members of North Sea Farmers only.
Date: Thursday 12 October (online)
Time: 14:00 - 16:00 h
For whom: Members who are involved in seaweed-based packaging, coatings or other SUP-replacing solutions
Expert: Wido van Drecht, expert on packaging regulations
As your sector organisation, we want to push for uniform regulations for seaweed markets in Europe (see also our 10-point Action Plan 2030) and this includes, seaweed based biomaterials such as bioplastics. Following the relevant EU directive, each country is developing its own policies to limit the use of single-use plastics (SUPs). We noticed that in The Netherlands seaweed-based products are not accepted as plastic-free alternatives for single use plastics.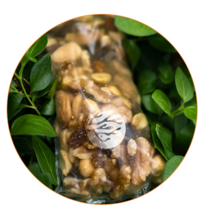 (Credit: B'Zeos)

Worry: seaweed-based product = SUP?!

Although there could be arguments for that position by the Dutch government, it will not help members that are working towards these solutions. Also not if each country classifies seaweed-based plastics differently. Therefore, we want to invite you to this fact-finding sector session.
We have asked Wido van Drecht, an expert on packaging regulations in The Netherlands, to clarify the Dutch situation. Together with you, we hope to identify differences between different countries as well as to identify best practices on this topic. These best practices can then be put on the agenda of the Seaweed Industry Roadmap to promote them for each country in Europe.

So, if you're involved in seaweed-based packaging, coating or other SUP-replacing solutions, then this is the Sector Session for you. Anybody interested in listening in is also very welcome.

Register to join this Sector Session (only & free for NSF members)

If you are a member and you haven't received an invite for this Sector Session yet, please send us an email. We will send the preparatory information after you've registered. Please note that this session is only open to members and partners of the NSF network.

We're looking forward to your participation (online)!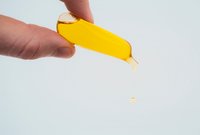 (Credits: Notpla)