Welcome to SINTEF, one of Europe's largest independent research organisations based in Norway
2023-10-03
SINTEF is one of Europe's largest independent research organisations based in Norway. The research groups at SINTEF Ocean and SINTEF Industry have thorough know-how on the whole cultivation, processing, and product cycle of seaweed and carries out research and innovation projects for the seaweed industry.
"We believe that the seaweed farming industry will grow and become very important. In terms of sustainable biomass production, there is not much that can compete.
For seaweed we have a lot of specialised infrastructure, but we also have some more generic platforms, such as micro- to pilot-scale bioreactors, high-throughput screening, and analytical chemistry and structural characterisation. We have a strong link to the national seaweed industry and a lot of companies use our laboratories.
Our main motivation to join North Sea Farmers is to connect with the research environment and also the industries in Europe and find some new collaborations." Oystein Arlov.
Can you tell us about SINTEF?
SINTEF is one of the largest independent research organisations in Europe. We have several research groups working with seaweed at SINTEF Ocean and SINTEF Industry.
In the field of seaweed, we conduct research into biomass production and farm design on land and at sea, processing, biorefinery and product development. We have a diverse project portfolio, working with research and a lot of industry, mainly the seaweed industry in Norway, but also some outside. We work with both cultivated and wild harvested biomass.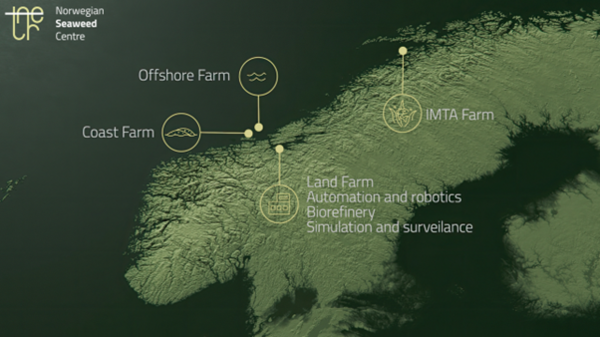 What's SINTEF's ambition?
'SINTEF is mainly here to work with the industry, we are a link between the universities and the companies, with a strong focus on innovation to support industrial growth.
In this case, the industry we are working with is both the seaweed farmers who want to better understand and control their seedling production and sea sites regarding biomass production potentials as well as the composition and characteristics of their harvested biomass. We contribute with developing preservation methods, biorefinery processes, and products for the food, feed, material, agriculture, and biomedical markets.
We also do extensive basic research to understand the fundamental properties of the seaweed and their components. Some examples of this are studying how the composition of the seaweed varies with harvest time, sites, and other environmental factors, or how the structure of extracted biopolymers influence their properties in materials or pharmaceutical products.
Do these seaweed farmers pay you for your research?
'Most of the industrial project collaborations we have come with some support from various funding agencies, as many of our collaborators are SMEs with limited resources for external research and development services. Here, the companies actively contribute with own effort in research projects, which often has a positive effect on the outcomes and impact of the projects.
We do some analytical work or smaller types of projects directly for the industry, but for larger projects that take several years, they also need some external support.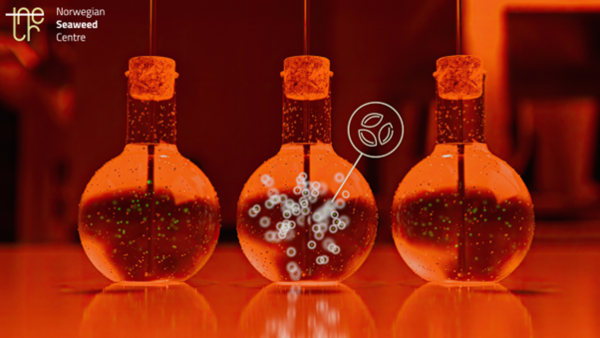 Are the programmes open to international companies?
'For the typical innovation projects that the company applies for, it must be a Norwegian company that describes value creation in Norway. When it comes to research-driven projects, it is possible to have international partners.' We also lead and participate in several EU-projects with EU and/or joint EU/RCN-project funding where international companies are receiving funding.
What does SINTEF think about the potential of seaweed?
'We believe that it will be a very important resource, it has already been an important resource in Norway in the wild harvesting industry, which is quite large. We think the aquaculture industry will grow and be very important. In terms of sustainable biomass production, there is not much that can compete. We see that we have to rely much more on the sea. In the face of a growing world population and climate change we cannot rely on land-based production alone.
We see that seaweeds are going to be very important, and we also see a lot of new applications for farmed seaweed. Of course, there are a lot of challenges that need to be addressed first.
Most of them have to do with scaling. At the moment it is very expensive to cultivate rather than harvest wild. You need to streamline the processes from cultivation to harvesting and processing. At the same time, you need to develop the market a lot more. It is a bit of a chicken and egg story at the moment.
Farmers are a bit reluctant to scale up before they know that there is a real market for this biomass. At the same time, you need to scale up to reduce the cost of production so that you can open new markets. Right now it is mainly limited to some high-end food applications. To be profitable, they need to bring the costs down. Scaling will also depend on substantial and sustained investments in the industry.
We hope that there will be continued support from investors and research development funding agencies - so that we can continue, because it's a bit of a long-term project. We need support from the governments and large industry users of the biomass, otherwise not all seaweed farms will survive.'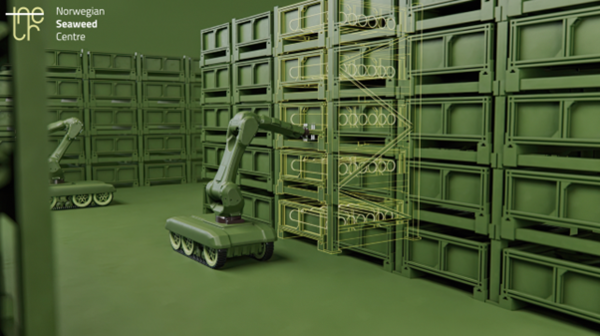 What are the best solutions you have at the moment for seaweed farmers?
'The research infrastructure in general. We invest quite heavily in infrastructure and technology platforms, and are currently establishing a new research infrastructure as part of the Norwegian Seaweed Center (2022-2032 – 10 M€ investment funded by the Research Council of Norway).
The Center (www.norwegianseaweedcenter.com) will contribute to advance seaweed research by providing a holistic value-chain approach offering a unique, integrated, full-scale technology platform and interdisciplinary knowledge hubs at SINTEF and NTNU in close collaboration with industry. The infrastructure consists of land farms and coastal and offshore sea farms for seaweed cultivation and an integrated multi-trophic aquaculture (IMTA) site for salmon and seaweed.
The sea farms and surrounding sea areas will be visualized with ocean models coupled to a sensor network for surveillance of environmental variables, uptake of nutrients and CO2 and growth of seaweed at the farms. A laboratory for robotics and automation of land and sea farms and a mobile container with equipment for pre-processing, stabilization and storage of harvested seaweed are being built, and equipment for processing and advanced analytical tools for product development and quality testing are being installed.
RI SEAWEED will be in line with national and European strategies for marine research and the ambitions of the High-level panel for ocean economy, which identifies seaweed cultivation as an opportunity for a new blue bioeconomy and movement towards a low-emissions society. The research infrastructure is open for use by national and international research groups, industry and student education.
On the cultivation side, SINTEF has extensive knowledge on cultivation of seedlings and has protocols and infrastructure for induction of sorus, disinfection, spore release, inoculation and incubation of gametophyte cultures and seeded material, and has developed cultivation systems and strategies for lab- and pilot scale seedlings production based on biological premises enabling up-scaling of the techniques through mechanization, automation and standardization of modern seaweed cultivation systems.
We also have ocean and seaweed model tools to find a good nearshore or offshore location, depending on what they want to do, and simulation tools for design and dimensioning of seaweed farms .. A service side: people need to understand their biomass, the composition and the individual components of the seaweed, how suitable is my biomass for applications. We can help with that by doing chemical, structural analysis. We can also take out components and test them in different ways to say something about the seaweed and its potential.
We have done a lot of research on pre-processing: when we harvest on the side, it is important to preserve or pre-process the seaweed enough to preserve the components. We do a lot of that for fishermen and salmon farmers. We have done a lot of work on preservation and fermentation and drying and freezing. Finding out what happens to the biomass when you store it, preserve it or pre-process it in different conditions and different methods.'
At SINTEF Industry, our main competence is biopolymers, particularly alginates and fucoidans. We have a long track record of fundamental research on these biopolymers, and are now working toward applying them in novel applications such as pharmaceuticals and materials.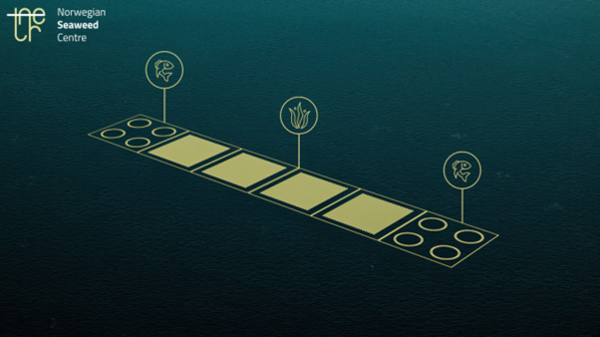 Why do you want to join North Sea Farmers?
'Our main motivation is to connect with the research environments and also the industries in Europe all the way from farmers and harvesters to the end users. We have been very focused on developing the industries in Norway, but are now looking abroad to expand our collaboration network.'