Meet the 10 finalists of the Seaweed Innovation Challenge
2023-05-26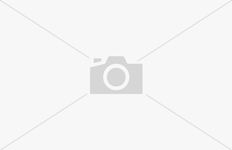 During an eight week period, seaweed startups from across the world had the opportunity to submit their pitches as part of the North Sea Farmers Seaweed Innovation Challenge. We received 30 submissions, offering a broad range of categories from 13 different countries including the Netherlands, Germany, the United States, the UK, Norway, Denmark, Mexico and many others. Together with the members of the jury from Amazon, Nestlé, Colruyt Group and DS Smith and Brave New Food, we have selected ten ambitious startups that will take the stage during the event.
BettaF!sh from Germany creates plant-based tuna made from seaweed that looks like tuna, tastes like tuna, works like tuna, but "doesn't cost a fortuna". Although there are thousands of species of seaweed, in Europe we are currently only cultivating five. Their goal is to invest in research and development to start and scale production of these other species, so that they can develop seaweed-based alternatives for all food categories.
B'ZEOS is a Norwegian green-tech company that develops novel bio-based packaging solutions. Their products are 100% seaweed based, biodegradable, and home-compostable. The seaweed pellets can transform in a range of packaging solutions like boxes, bags and coatings. Their production technologies use low-energy intensive processes and avoid the use of hazardous chemicals.
Dutch Seaweed Group claims to make Europe's first biological wakame salad from the Netherlands. This local product does not only have great nutritional values, but it also contributes to less carbon emissions - due to the local production, and more biodiversity - thanks to near-shore cultivation. This company, founded in 2020, is looking for new partners who are open to work together with their locally and organically farmed seaweed.
Dutch Weed Burger says it makes the best burger on the planet, for the planet - from seaweed. 100% plant-based and packed with proteins. These food rebels are organizing a mutiny in the fast-food industry, by showing politicians, big corporations, NGOs, farmers and consumers that there are new opportunities on the horizon that are nourishing to nature, animals and mankind.
FlexSea from the UK is a startup which is redefining the bioplastics industry with scalable seaweed based solutions to the plastic packaging waste problem. They produce a wide set of seaweed-based packaging applications, ranging from soft to rigid, opaque to crystal clear. Furthermore, FlexSea is 100% edible, which opens a whole new and unexplored world of innovative packaging applications.
Kelpi is a UK-based material innovation company replaces single-use plastics with premium performance bioplastics that harness the novel properties and environmental benefits of seaweed. Their bioplastic packaging is home compostable and marine-safe, meaning after use it will readily decompose, leaving no toxins, in less than a year.
Oceanium might be the odd one out of the 10 finalists. This UK-based company produces OCEAN INK, a seaweed-fiber, water-based product with biodegradable polymers for packaging and textile applications. Their mission, to "Kelp the world" resonates with the jury. Moreover, the perspective that one day we could replace traditional ink with a seaweed-based ink is highly stimulating and motivating!
Olijck Foods is a Dutch food company that offers two unique brands in which seaweed plays the main role: Meat-You-Halfway (hybrid food products with only 50% meat) and Sea Veggies (plant based food products). Their ambition is to convince you with taste and awe to take steps in the protein transition. So, to shift from animal-based to more plant-based eating, with all the benefits for our climate.
Seaweed & Co. makes sustainable and innovative PureSea seaweed ingredients in the UK. PureSea is 100% natural, sustainable and wild harvested from pristine waters to ensure extremely high quality, and is supplied in formats providing easy-of-use, and that are commercially viable for any food or nutrition application. Their aim is to intrigue, educate and advise manufacturers, brands and consumers on the benefits of seaweed.
Seaweed Food Solutions from the Netherlands specializes in processing and application of seaweed for the food industry. For this challenge, they are presenting a plant-based sparerib, made from seaweed and jackfruit. The innovative snack is said to be 'juicy, savory, meaty and even better than the original!'
Commenting on the entries, Eef Brouwers, Manager Operations and Co-founder of North Sea Farmers:
"It's been a fun and exciting process to find and recruit 30 new seaweed solutions. I'm really impressed with the innovative businesses and the wide array of sustainable food and packaging products. There is great value and potential for what they have to offer to the industry and the world. Although only 10 startups will be pitching at the event as finalists, the other 20 companies are also attracting interest from our jury and business community. I hope that this challenge will prove useful for all of them, and I personally can't wait to see the finalists pitch live on stage!"
These 10 startups will present their ideas to an audience of leading retailers, food companies, investors and other change makers. Every start-up will have 2 minutes to pitch their idea, before fielding questions from the jury panel. The jury will consist of Lisa Boulton from Nestlé, Thomas Ferge from DS Smith, Roeland Donker from Amazon and Anna Gryseels from Colruyt Group. The event will be presented by Eric Klarenbeek, seaweed-artist, designer and entrepreneur at Klarenbeek & Dros and Weedware.
Read more about the Seaweed Innovation Pitch Event