Meet our new member Notpla
2021-10-12
About Notpla
Notpla is a London-based sustainable packaging start-up pioneering the use of seaweed as an alternative to single-use plastic. Notpla is on a mission to make packaging disappear. Leading the way in developing biodegradable & home-compostable packaging made from seaweed and plants, thus reducing unnecessary plastic in the environment. With their unique material and technology, Notpla developed their first product, "Ooho", in 2013. Ooho is a flexible packaging for liquids that biodegrades in 4-6 weeks. The team, composed of 50 passionate people, have now developed a range of new innovative products that are leveraging the properties of seaweed, among these, are a coating for takeaway boxes, flexible film, and paper. Next to that, Notpla will service the Zevenheuvelenloop in Nijmegen, the Netherlands, on 21st of November. Replacing the watercups for water in Notpla-seaweed-packaging, thereby reducing waste drastically.
Innovation with seaweed
Notpla is continuing to develop their existing materials, and in doing so, find new solutions for society's single-use plastic problem.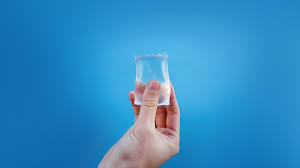 Fundamentally, they are a packaging technology business, so while they are currently making final packaging products, the longer-term aspirations are to develop materials to a point where industries can take them and integrate them into their existing supply chains. Notpla is largely focused on the UK currently, but also now taking small steps outside that - for example, they are launching takeaway food boxes with Just Eat Takeaway.com in continental Europe continent early in 2022.
Notpla as North Sea Farmer
We strive to continue being a catalyst for solutions to plastic and a vanguard for the growth of seaweed as an alternative packaging solution. We are very pleased to be a part of North Sea Farmers and join a community of like-minded businesses and individuals as we grow the European seaweed industry together. The future of seaweed is boundless!"