Update on the standardization process for algae
2021-11-30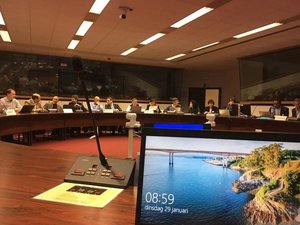 As North Sea Farmers, we are actively involved in the standardization committee 'algae and algae products' to provide input on the development of standards on behalf of the seaweed sector. New activities have started within the standardization committee (NEN and CEN) this year. Below we highlight the most relevant developments:
The NEN is exploring whether there is a need to standardize algae standards on a global level within an ISO Technical Committee. The advantage of this is that, among other things, test methods can be established on a global level, leveling the playing field worldwide.
The committee is working on the development of a European standard on the sampling of algae biomass. This standard will eventually determine how to take samples that are representative for the collection of algae. North Sea Farmers is actively involved in drafting this standard.
The committee is creating a European standard on analytical methods for the determination of contaminants. Specifically relevant for the seaweed sector is that a method will be validated for the determination of different (in)organic arsenic compounds. The toxicity of arsenic compounds varies widely, making it highly relevant to distinguish them. North Sea Farmers believes that this can have a positive effect on the sector and therefore strongly encourages this development.
Would you like to know more about the standardization committee 'algae and algae products' and the involvement of North Sea Farmers? This factsheet explains it all. The factsheet is available for all our community members, and you can find it in the North Sea Farmers library. If you would like to be actively involved in the development of algae standards, let us know!