Meet Dutch Marine Energy Centre - DMEC!
2022-02-07
Who are you and what is DMEC?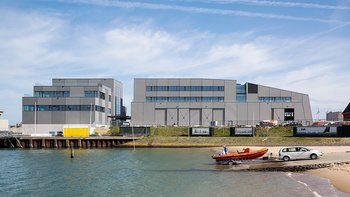 Dutch Marine Energy Centre (DMEC) is an accelerator for marine energy solutions. We believe that marine energy will be a crucial driver to realise our global energy transition and foster sustainable growth. By advancing innovation, mobilising capital and shaping policies, we create multipurpose energy solutions for a wide variety of markets. We are dedicated to making marine energy the next big thing in energy.
What makes DMEC a North Sea Farmer?
Next to greening and balancing electricity networks, marine energy offers multi value propositions for a wide variety of markets. One of the solutions marine energy provides is to power sustainable aquaculture with renewable marine energy. Also, marine energy and aquaculture can complement each other in multi-use sea farms, creating the optimal synergy of nature, food and energy.
What could other North Sea Farmers approach you for?
We are looking forward to joining the NSF community to further explore collaboration opportunities. NSF can approach us for solutions for powering aquaculture with marine energy and for collaboration opportunities regarding multi-use in offshore energy parks / sea farms in the North Sea and abroad.
What does North Sea Farmers mean to you?
NSF and DMEC are both working on solutions for our sustainable future. With home bases in The Hague / Scheveningen harbour right next to the North Sea & big ambitions on a global scale. Only together can we make the change!
What is your greatest wish for the future regarding seaweed?
Making an impact with seaweed / showing the world the potential benefits of seaweed for health, biodiversity, climate & our blue economy.