Meet BPF - Bioprocess Pilot Facitility
2022-02-14
Who are you and what is BPF?
BPF is the public pilot facility in Delft, where companies and institutes can scale up their biobased (seaweed) processes, food-grade and non-food-grade. BPF is 35 people, and growing. BPF is non-profit.
What makes BPF a North Sea Farmer?
BPF can convert fresh/raw seaweed into intermediates and end products. We can do simple conversions like we showed in the drying project we did with North Sea Farmers in December 2021, but we can also do a pilot-scale biorefinery and extract or purify proteins or other valuable components from the seaweeds. Food-grade and non-food-grade. Like North Sea Farmers, BPF is part of the solution for climate change.
What could other North Sea Farmers approach you for?
BPF is a service provider in scaling up biobased and chemical processes. So, if you want to demonstrate that your process works on industrial equipment at pilot scale, or if you want to produce a larger batch of product, BPF is there to help.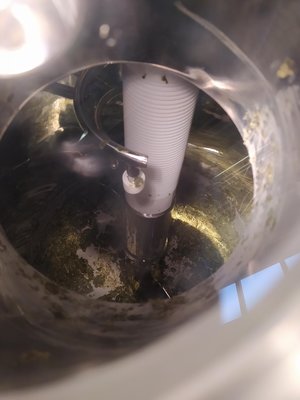 What does North Sea Farmers mean to you?
North Sea Farmers has so far been the gateway to working together with companies along the seaweed value chain. North Sea Farmers is an important network to connect companies with BPF's facilities with the goal to scale up the innovations that make our world a better place.
What is your greatest wish for the future regarding seaweed?
We hope that many new seaweed biorefinery concepts will be developed and scaled up with a myriad of end users, to provide the world with sustainable food, feed and chemicals.
Read more about BPF here