Partners Amazon funded NSF#1 project
The North Sea Farm#1 project was initiated in 2021 by North Sea Farmers together with a group of pioneering companies representing various parts of the seaweed value chain: The Seaweed Company, Van Oord and Algaia.
In the course of 2022, contact was established with Plymouth Marine Laboratories to explore the possibility of combining the NSF#1 project with state-of-the-art carbon sequestration research. This lead to a joint project proposal together with Deltares and Silvestrum that ultimately received a grant from Amazon as part of their Right Now Climate fund.
International Centre of Excellence in Marine Science and Technology delivering solutions for global change, sustainability and pollution, through national and international marine & coastal research. (UK)

Dr Ana Queiros, sr. marine ecologist at Plymouth Marine Laboratory, and an internationally recognised expert on seaweed blue carbon and climate change ecology:
"I am thrilled that Amazon is supporting this project, allowing us the opportunity to deploy the latest scientific tools to investigate the role of seaweed farming as a potential tool in emissions reductions, whilst working alongside one of the most advanced seaweed farming operations in the world. We know seaweed absorbs large quantities of CO2, but the carbon dioxide removal potential of the seaweed industry remains unproven and requires a better understanding of natural processes exporting carbon from seaweed farms, and the ability to locate where this may become stored in the long-term, both the deep ocean and the seafloor. This study will allow us to test whether we can locate such storage sites. The data we will generate will allow us to inform how offshore seaweed farming may in future be scaled up to help reduce carbon emissions."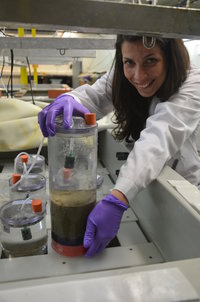 Bio: Ana has an extensive track record in the development of nature-based solutions for ocean management, and is leading research within globally distributed programmes that are helping practitioners build climate resilience into marine conservation and restoration (including of blue carbon habitats) as well as to develop better management for the global ocean blue carbon capacity.
Her work has led to the advancement of our understanding of seaweed blue carbon systems.
Ana is a member of the Blue Carbon Initiative, Seascape Carbon Initiative, and the UK Blue Carbon Forum.
E| anqu@pml.ac.uk
W| https://www.pml.ac.uk/science/Earth-Observation-Science-and-Applications
Press: Dan Jones (Head of Communications)
E| dajo@pml.ac.uk
Steve Crooks, Principal | Wetland Science and Coastal Management:
"Seaweed farming has great potential to contribute to atmospheric carbon dioxide down draw by extracting and transferring biomass to long term seabed storage. This project will provide important quantification of this ecosystem service and support methods that enable deployment of climate finance."
E| steve.crooks@silvestrum.com
W| https://www.silvestrum.com/
Deltares is an independent institute for applied research in the field of water and subsurface. Deltares is developing knowledge about the quality of soil and water systems, and making that knowledge available through model and information systems for policymakers, managers and users (NL).

Luca van Duren
E: Luca.vanDuren@deltares.nl
W: https://www.deltares.nl/nl/:
"This project is a great opportunity to learn more about the impact of Seaweed cultivation on the carbon cycle and on the functioning of the North Sea. It will provide sound scientific information that can be used to reduce the CO2 footprint of our food value chain, and allow us to develop a sustainable industry that operates within safe ecological boundaries."
"Seaweed is a potentially valuable new source of food and other resources. Deltares aims to assess the positive and negative impacts of seaweed cultivation using state-of-the-art numerical models. This is one of the tools to gain insight into which scenarios yield societal and environmental benefits and what levels of upscaling may transgress the natural carrying capacity of the North Sea."
"By joining this very promising cultivation project, ALGAIA is looking forward to bring firstly, its in-depth expertise in algal extract production, through in particular, its industrial approach named 'Seaweed Biorefinery Process'; in addition.
We are also proud to bring in this long term project, our well established market positions on brown seaweed extracts. As seaweed cultivation in Europe is still very early stage but markets are more and more looking to this very polyvalent marine biomass, the North Sea Farmer approach is definitely a forefront project which will contribute to set new standards for the future of our seaweed industry in Europe.
The whole ALGAIA team is therefore very excited by this adventure, aligned with the mojo of the 2 co-founders of ALGAIA, Frédéric Faure and Franck Hennequart: 'in seaweed we trust'!"
Franck Hennequart, Director for Research & Innovation Algaia
E | franck.hennequart@algaia.com
W | www.algaia.com
Rachel Terry, Sustainability Programme Manager, Van Oord:
"Van Oord's purpose is to create a better world for future generations by delivering Marine Ingenuity, and this project exemplifies one of the ways we can fully utilise our capabilities to enhance the energy transition while empowering biodiversity. As a market leader in offshore wind, we are excited to work in on this project, bringing our offshore knowledge and engineering expertise to both the seaweed installation itself; and also the necessary operational activities within the offshore wind farm where this project will take place. We have been working with North Sea Farmers for a number of years as we believe that offshore wind and the energy transition should be nature inclusive. This project gives us the opportunity to work in a strong consortium which is critical for us to be able to address the global challenges we face.
North Sea Farmers (NSF) is an independent and not-for-profit sector organisation for the European seaweed industry. NSF has a member base of over one hundred companies, pioneering start-ups, research institutes, NGOs and other stakeholders. By enabling these members to become successful with their seaweed ambitions NSF hope to shape an innovative and prosperous sector in Europe. NSF works in the entire seaweed value chain and facilitates knowledge exchange on sustainable seaweed cultivation, production, marketing, education, policies and research, and facilitates joint innovation projects. NSF's activities are mainly focused on, but not limited to, the North Sea.

Partners in the NSF#1 Commercial Demonstrator project
Contributing partners - now and in the past
An initiative such as NSF#1 is an initiative with many completely different components and therefore also risky. That is why it was extremely valuable that Invest-NL could support from the start in 2021 with their First Time Right facility. Through that program, we were able to hire several outside experts to address key technical, legal, and market questions. A very nice outcome of this is that a design standard will soon be published that can be used by the entire seaweed sector in Europe.
"We're excited to see North Sea Farm#1 taking of right now. Our contribution to fund the development of a design standard for offshore seaweed farms is a perfect example of how we support pioneering projects that contribute to speeding up the transition towards a carbon neutral and circular economy. The new insights that allow North Sea Farm#1 project to obtain its permit, will enable all future seaweed farmers to do the same. This way we take away barriers and make it easier for investors to step in and bring innovation to next level."
Michiel Strijland - business development manager at Invest-NL
For press questions -
Chris Roelen, Head of MarCom a.i.
E| chris.roelen@invest-nl.nl
W| Invest-NL
Joost Wouters, Michiel Mol and Gijs Hulscher from The Seaweed Company have helped develop the project from its official start in September 2021, when we officially started the NSF#1 consortium together with Van Oord, Alagaia and NSF.
Initially taking up the role of seaweed farmer in the project consortium they helped identify and define the requirements and solutions for seaweed production in an offshore wind farm. Furthermore, they used their parallel experiences in the United and Wier & Wind pilot projects as well as their nearshore farming sites to setup an operations and maintenance strategy for NSF#1.
By the end of 2022, The Seaweed Company made the strategic decision to give more focus to their nearshore operations in Ireland, Morocco and India. Therefore, they have stopped their participation in the North Sea Farm#1 consortium as of 2023.
We want to thank The Seaweed Company for their important contributions in getting the North Sea Farm#1 project to where it is today and we hope that in the future a renewed focus on offshore will give room for new collaborations in that field.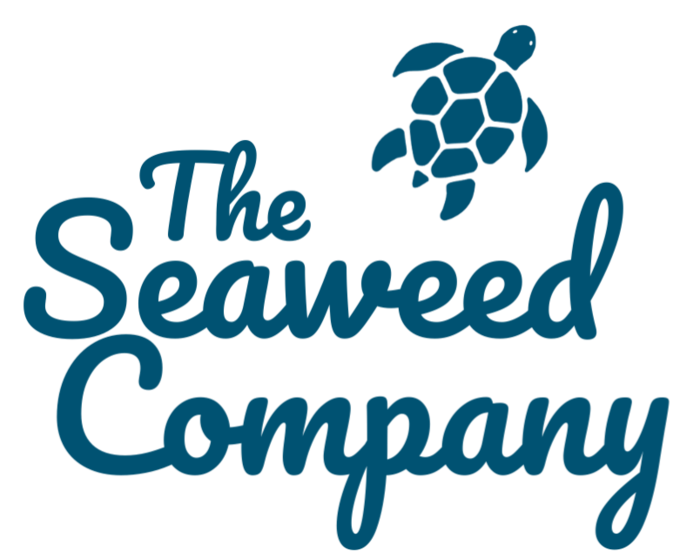 Aqitec is an engineering company that is at the forefront in designing cultivation arrangements for (seaweed) aquaculture. Aqitec is involved in international developments regarding systems for aquaculture, including anchoring, installation, seeding, monitoring and harvesting. In our engineering process we apply an integrated approach to create safe, cost-effective and environmentally friendly solutions. Monitoring provides insights and allows us to validate arrangements.
Wieling helped with the engineering of the farm infrastructure for the North Sea Farm#1 project. As a consultant to the project via the INVESTNL FTR facility. However, designing seaweed farms in offshore wind farms is still unknown territory so apart from their assignment Ivo and Idtz put a lot of extra effort in to get to a workable system for which we are very grateful. At the moment Aqitec, together with INVESTNL, is helping to setup a design standard for offshore seaweed farms so that other parties can design their own safe and robust seaweed farm.