THE HANDS-ON
SEAWEED SECTOR ORGANISATION
We believe seaweed has a great potential to make positive impact on our global challenges.
North Sea Farmers supports and accelerates the development of a sustainable and nature-inclusive seaweed sector based on cultivation in the Greater North Sea region.
We do this for and together with our more than 100 network members from all over the value chain. For food, feed, biostimulants and biomaterials.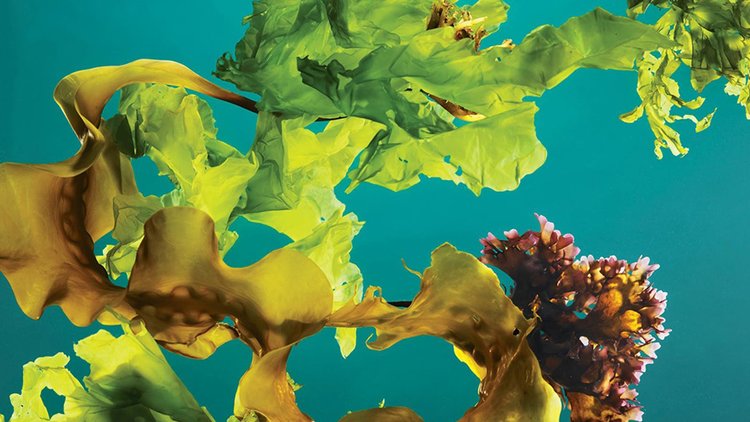 why seaweed?
We believe that seaweed has a great potential to make positive impact on our global challenges.

These are our ambitions as a sector organisation:
Versatile and local resource
There is an increasing interest and need for local resources to meet growing consumer demand in various European market. It lowers the footprint and reduces dependency on international unstable supply chains.  Seaweed is already used world wide in food, feed, biomaterials, agriculture and cosmetics. Therefore, European seaweed could enable this transition to more local supply chains for these markets.
Large production potential in Europe
Looking to the Greater North Sea Region we see great potential in scaling seaweed production in the many existing and planned offshore wind farms. Even onshore farming is interesting for specific high-requirement markets.  Fun fact: almost all forms of seaweed production do not need any land or fresh water to grow.
Sustainable and nature-inclusive
We believe that seaweed can and should be produced in a sustainable and nature-inclusive way.  Sustainable because it provides safe and decent work conditions and income for all players in the value chain. It will also become a carbon net-zero industry that can become part of a (more) circular economy.  Nature-inclusive because it will not endanger or harm (marine) life and will have no negative (but hopefully a positive) effect on biodiversity, eutrophication and acidification.
Boosting employment opportunities & innovation
For reasons provided above we believe that seaweed has the potential to become a new economic sector in Europe. With local supply chains that requires skills from practical to academic and from technical to commercial. And in all parts of Europe including coastal communities.  Equally, such a growing sector will trigger ground-breaking innovations in (marine) biology, engineering, biochemistry and product development.  To meet market requirements, reduce cost and footprint and become the favourable alternative to less sustainable sectors.
Contributing to Sustainable Development Goals
Seaweed can make a valuable contribution to these economic, social and environmental SDGs.  Please refer to our roadmap to see how the (future) seaweed sector in Europe can make that contribution: Economic, Social and Environmental
Joining forces makes us stronger!
The over 100 dedicated, innovative and inspring members make the NSF network the most dynamic seaweed network in Europe.
NSF is proud and honoured to facilitate and support this network startups, researchers, large companies, NGO's , SME's and policy makers.
Are you interested to meet them? Then take a look at our member page or visit one of our events. We can also refer you directly if you have a question or a proposition. You can contact us here.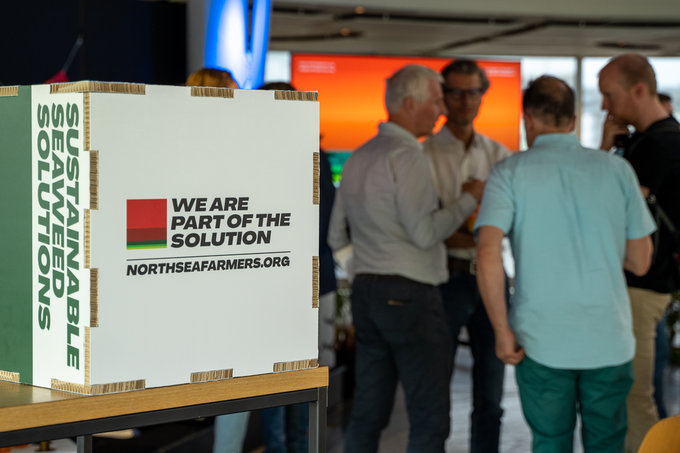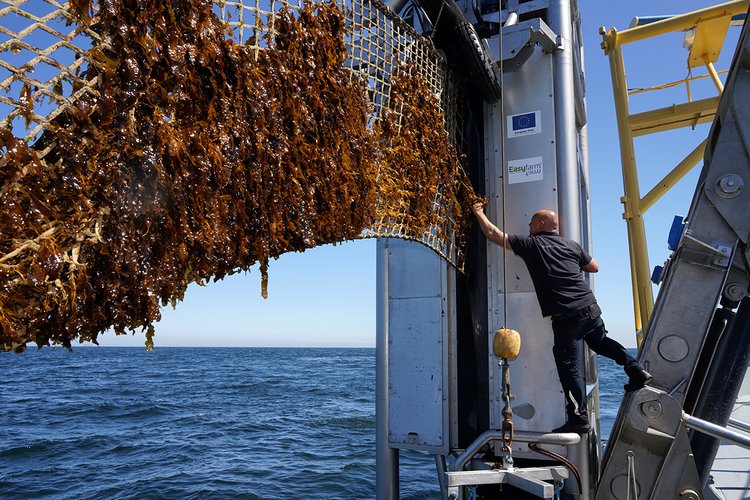 LARGEST OFFSHORE TEST SITE OF EUROPE
We believe in learning by doing and we want to make this as easy as possible for our members. Therefore, North Sea Farmers owns and operates the largest offshore test site in Europe. Members that want to explore or improve offshore seaweed cultivation no longer have to look for a location or file a permit application. You only have to rent your plot on the NSF Offshore Test Site.
We help you with getting started and offer this facility on a non-profit basis. And we also help non-seaweed parties. As long as it's a sustainable initiative and you are willing to share lessons learnt with the NSF network.
Check out our Offshore Test Site