First edition North Sea Seaweed 2023 in Scheveningen on June 8th (members only)
2023-06-01
An annual event around seaweed with an exciting program, interesting speakers and an inspiring venue. With an emphasis on helping you make new connections and strengthen existing relationships. That's what you can expect from North Sea Seaweed. The first edition of this seaweed event of the Greater North Sea Region will be on June 8th in the new venue Old Church in Scheveningen (this used to be the Beach Stadium). Members only.
We gladly invite the members of North Sea Farmers to the first edition of the annual Seaweed Event of the Greater North Sea Region: North Sea Seaweed. This year North Sea Seaweed will take place on Thursday the 8th of June at the Beach Stadium in Scheveningen.
Combined Seaweed Innovation Challenge Pitch Event
This first edition will be combined with the Seaweed Innovation Challenge Pitch Event. We expect a lot of attendees. There are limited places available, so we recommend you to register as soon as possible! We've already sent our members an invite for the event. If you are a member and didn't receive the invite, please let us know and we'll take care of a personal invite.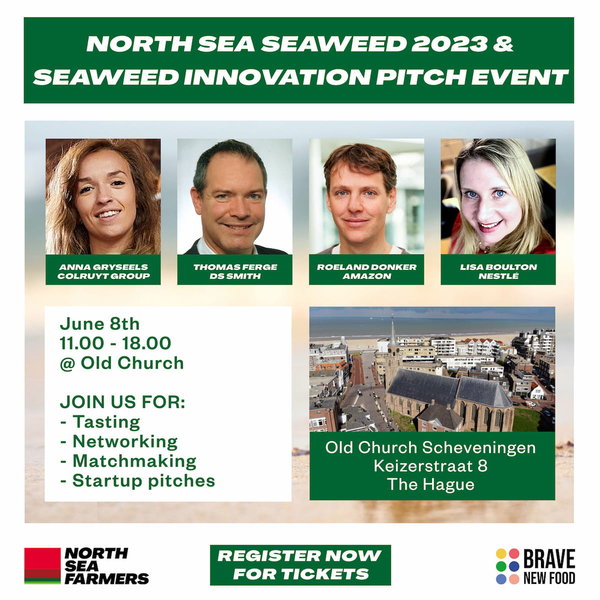 Match-making, networking and discovering
Finding customers for seaweed (products) is still a challenge. That's why this first event is dedicated to match-making with market parties, investors and stakeholders. Prior to the Pitch Event we will organize a Match-Making event for you as members. You can join a 1-hour session in which you can meet up to 4 companies in a speed date of 15 minutes. These are large(r) companies (market players), investors or financial service providers. Further infomation on how to sign up will be send soon.
Pitch your seaweed product or packaging
The Seaweed Innovation Challenge is connecting market and investors. Until 30th of April food and packaging innovators from all over the world can send in their pitch, with innovative packaging and food solutions made of seaweed. You can also submit in your innovative solution!
The finalists will pitch and present their solution on the event, to the jury that consists of the Colruyt Group, Nestle, DS Smith and Amazon. Influental and large companies that can open doors, and present opportunities for businesses to grow.
Networking & market-place experience
After the Pitch Event there will be ample opportunity to mingle and network with the pitchers, jury companies and the other attendees of the event. All organised around some stands where the pitchers (and limited members) can present their seaweed based products, for a market-place experience. And because the venue will be directly on the beach, there is plenty of inspiration for new ideas and new connections!
We are very much looking forward of welcoming you there!
Best regards,
The team of North Sea Farmers & Brave New Food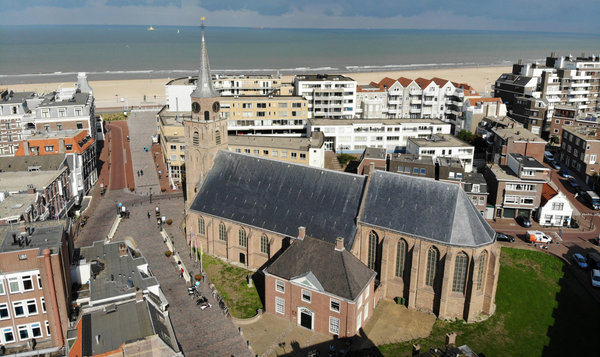 Program
11.00 h Walk-in, networking & discovering innovations
11.30 - 12.30 h Matchmaking with market parties & Investors
12:00 - 13.00 h Possibility for lunch
13:00 - 16:30 h Seaweed Innovation Pitch Event
16:30 - 18:00 h Network Drinks & Finger Foods