Internship at North Sea Farmers: Contribute to a Sustainable Future!
2023-07-27
Are you looking for a challenging internship where you can work on a sustainable and innovative seaweed industry?
Do you want to contribute to a better climate, sustainable food production, and a circular economy?
Then an internship at North Sea Farmers is perfect for you!
---
The Hague | 40 hours per week | 6 months
What will you do?
As an intern at North Sea Farmers, you will have the opportunity to immerse yourself in the world of seaweed. Your dedication and creativity are important to our team. You will actively contribute to various projects and activities in the seaweed sector, depending on your own interests and background. This could include supporting innovative seaweed cultivation projects, organizing events, workshops, and campaigns, or furthering the sector's roadmap. You will work closely with the parties in the seaweed sector and, of course, with the enthusiastic North Sea Farmers team.
Who are we?
North Sea Farmers is an international non-profit hands-on seaweed sector organization. We believe that seaweed has great potential to have a positive impact on global challenges. North Sea Farmers supports and accelerates the development of a sustainable and nature-inclusive seaweed sector, based on cultivation in and around the North Sea. We do this for and together with our more than 130 network members throughout the value chain. Part of this is facilitating our unique Offshore Test Site of 6 km², located 12 km off the coast of Scheveningen, where our members can test innovations under offshore conditions.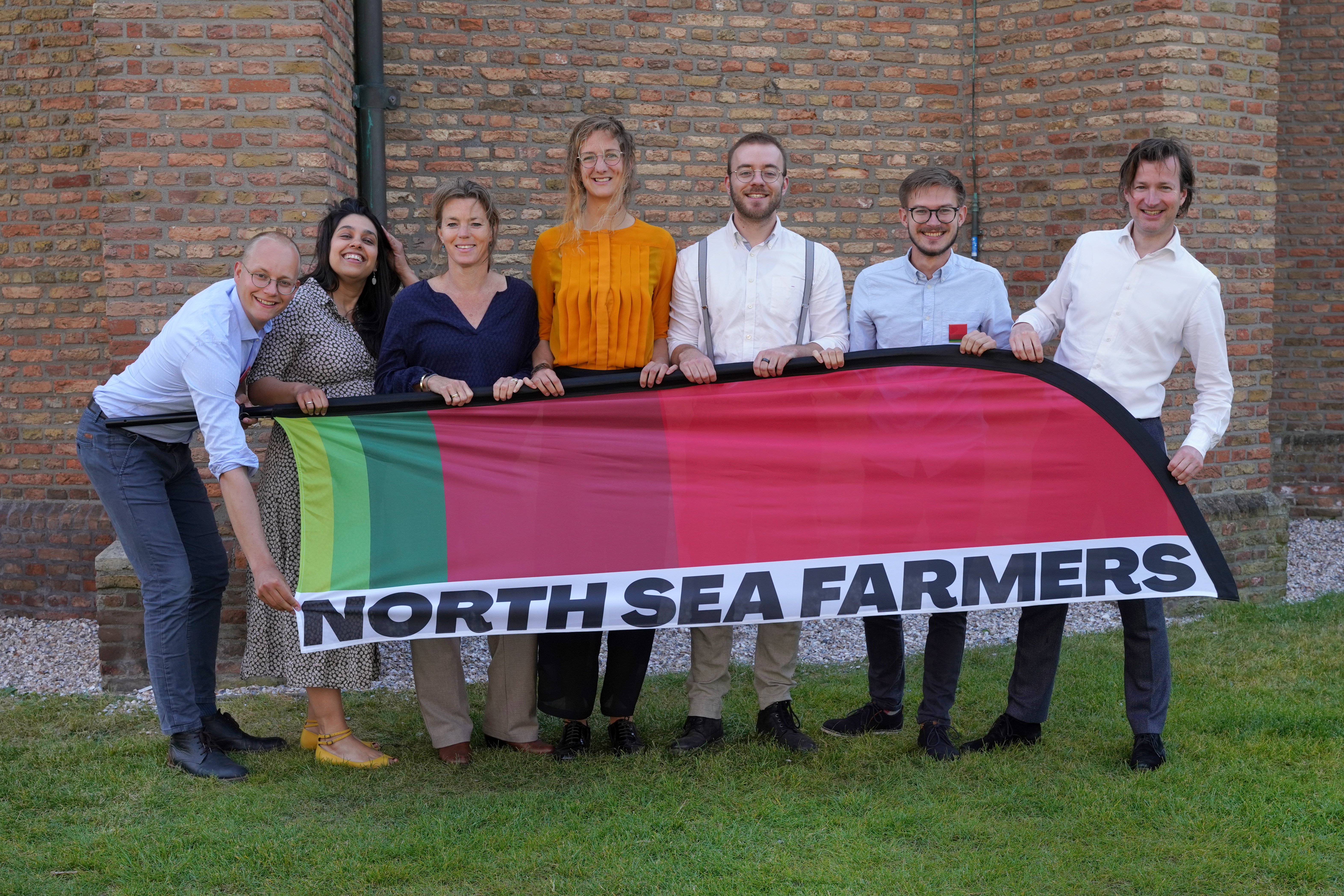 Why seaweed?
Both the climate crisis and the growth of the world's population challenge us to find new solutions. Seaweed cultivation offers a fantastic opportunity: it requires no land surface, fresh water, or fertilizers to grow, making it one of the most sustainable crops to cultivate. It is a highly versatile and nutritious plant that can be used for various (sustainable) applications: as food for humans, animals, and plants, as packaging material, and even for biogas production. While seaweed cultivation has been prevalent in Asia on a large scale, it is not always local or sustainable. That's why we're working here to develop a sector that cultivates high-quality, safe, and local seaweed in a nature-inclusive and innovative way. Our vision? Seaweed farms that pursue the synergy between nature (enhancement), food (production), and energy (production). Seaweed is grown between offshore wind farms, making efficient use of sea space.
Who are we looking for?
You are an enthusiastic university or HBO student with a passion for sustainability and innovation.
You have a suitable profile and relevant education.
You have a proactive hands-on mentality and can work independently.
You have excellent written and verbal communication skills in both Dutch and English.
You are social and not afraid to approach people.
You are available full-time for a period of 6 months, with at least 2 days per week at our office in The Hague.
What do we offer you?
An inspiring and dynamic work environment in a unique organization where you can contribute to a sustainable future.
The opportunity to gain valuable learning experience in various sustainability projects and build a network in the seaweed sector.
A small organization with an enthusiastic and motivated team with a shared mission.
A full-time gross internship compensation of €500 per month.
Are you interested?
Have you become enthusiastic about this internship and do you want to contribute to the growth of a sustainable seaweed sector? Send your CV and motivation letter to zinzi@northseafarmers.org, and who knows, we might welcome you soon to our team!